This grant supports graduate students conducting original research using Senator Daniel K. Inouye (DKI) collections to advance the study of democracy, public policy and good government. Applicants are invited to apply for grants up to $5,000. Grants are for a one-year period.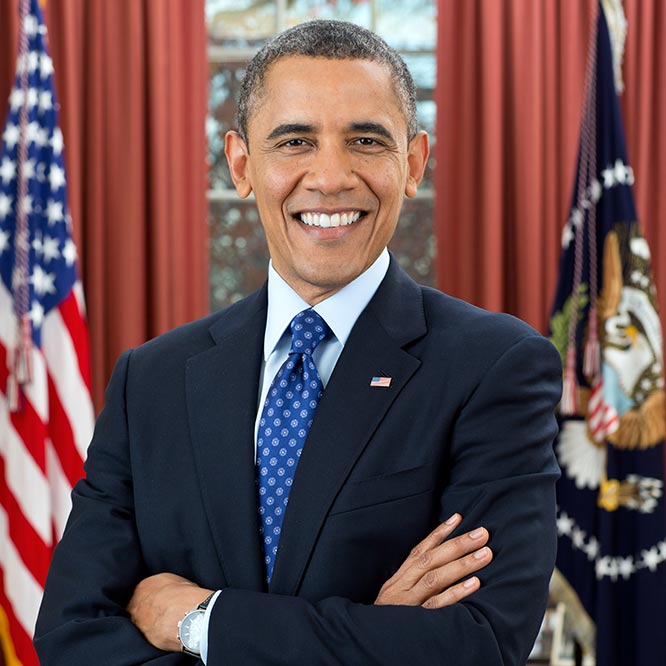 Senator Inouye's life "hinted to me what might be possible in my own life. I learned how our democracy is supposed to work. … I might never have considered a career in public service. I might not be standing here today."
Former President Barack Obama
Responsibilities
Conduct original research using Senator Daniel K. Inouye collections:
UH Mānoa Library – Hawaiʻi Congressional Papers Collection (HCPC): Daniel K. Inouye Papers
Together, these collections document a lifetime of service beginning in Hawaiian territorial days. Landmark events include the Civil Rights Act of 1964, the Congressional investigations of Watergate and Iran-Contra, and the conveyance of Kaho'olawe to the state of Hawai'i. These collections encompass a wide range of legislative and policy issues, especially on topics such as civil rights, indigenous affairs, national defense, transportation, and health.
By the end of the grant period, awardees must provide or produce:
A public research presentation, working paper or scholarly manuscript that will be submitted for publication, and
A set of annotated primary source documents and supporting material (for use and reference by teachers and students) relating to their area of inquiry.
How to Apply
To be eligible, students must be full-time and in good academic standing in a graduate program at the University of Hawai'i at Mānoa. In all cases, the research funds must be used before the dissertation defense.
To apply, all applicants must submit:
A research proposal that includes:

A description of the research project
A detailed budget
A preliminary list of specific boxes and/or folders within the Inouye collection that the applicant would like to consult (e.g., Senator Inouye Papers, Legislative files, Bills, Senator's own bills, 95th Congress, S.J.Res. 4; Box LF63-64, folders 5-9, 1-4). Applicants are highly encouraged to reach out to Congressional Papers Archivist Dawn Sueoka (sueokad@hawaii.edu) for assistance with preparing the box/folder list.

One recommendation from a faculty member
Curriculum vitae
A letter from the applicant's graduate chair certifying status in the graduate program
Applications must be submitted by December 16, 2022.
For inquiries about the DKI Graduate Archival Research Grant, please email the College of Social Sciences at deancss@hawaii.edu.